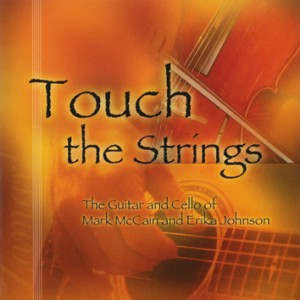 Album: Touch the Strings (CD) by Mark McCain and Erika Johnson.
I included a whole album suggestion because this CD is great for times when students need to work silently. Some pieces may help to keep up a student's pace during journal writing. Other songs are good for silent reading.
Lyrics: None (instrumental).
Style: Guitarist and Cellist playing modern classical, Celtic, bluegrass, and jazz. Peaceful, positive, energizing, and uplifting.
Recommended Age: Any.
Genre: Strings.
Year: 2003.